One Point by Remote Home Check is an innovative, easy to use web-based dashboard and virtual assistant that provides peace of mind for seniors & their families while streamlining workflows and lowering costs for healthcare providers.
Non-invasive devices and sensors passively collect information like how often someone takes their medication, uses the restroom, or gets up and moves.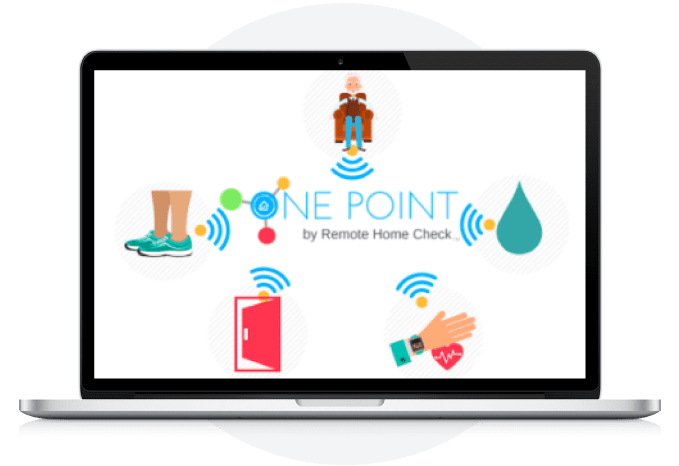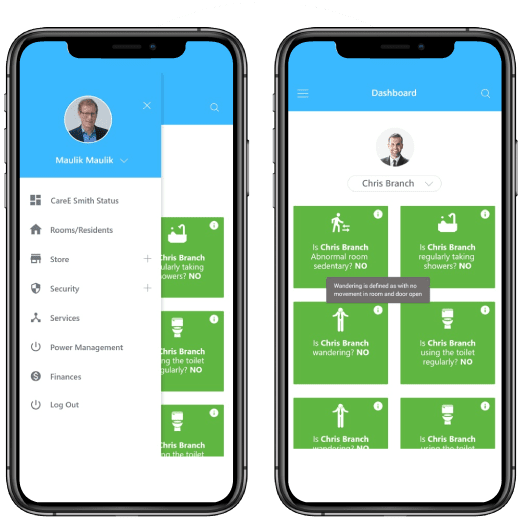 One Point analyzes the data and continuously updates the patient dashboard providing easy to understand updates on health status and conditions.
Patients can share this information with doctors, caregivers or even family members. Health or behavioral changes trigger automatic notifications.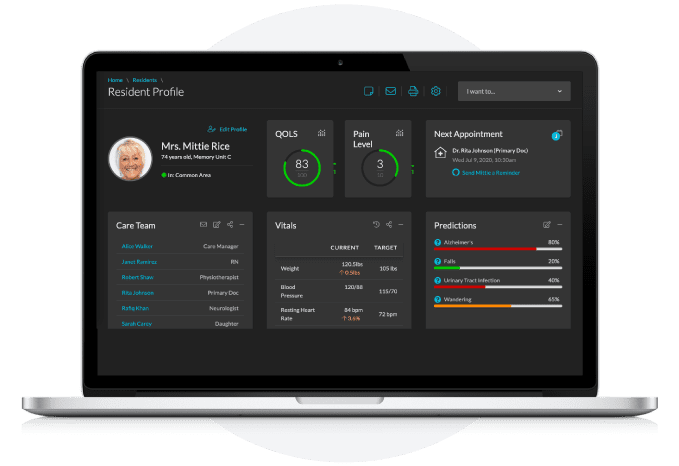 Customized health plans help seniors stay on track. For example: "Grandpa met steps goal this past week and kept his blood pressure in range")!
Monitor Activities of Daily Living. For example: wandering falling, medication adherence etc.
Provide an unparalleled resident experience with virtual assistant access to convenience and concierge functionality.
One Point saves time and streamlines caregiver workflows by consolidating their tools and applications into a single user experience.
Creates more resident interaction time and sharpens care teams' focus by augmenting and automating tasks.
Provides better overall care with real-time predictions that help medical staff and caregiver tend immediately to the needs of residents requiring assistance.
Provides insights into caregiver burnout.
Automated advanced reporting on caregiver efficacy, resident life quality, loneliness, and more.
Real-time insights into claims events, rehospitalization rates, and community turn over.
For Hospitals & Providers
Reduce readmission rates for common senior applications like sepsis, UTI's, wandering, falls, etc.
Transmit documentation automatically when transferring residents between locations.
Easily provide physicians key insights prior to resident appointments.
Contact us today to find out how One Point can be provided at no cost.